A MOPAR Four-Wheel Alignment Keeps You Driving Safe
If you drive any kind of a four-wheeled vehicle, 4X4, or hybrid, the wheel alignment isn't a basic front-wheel drive approach. All four wheels need to be matched and in sync with each other. If they are not, a lot of issues can occur, including premature tire wear, steering problems, lower efficiency in fuel consumption, and potential loss of traction when driving off-road.
The Benefits of a Correct Wheel Alignment
When alignment is working correctly, the ride in a vehicle, whether front-wheel drive or all four, is smooth, easy to control, and it optimizes comfort. All the different elements are working together, including the wheel system, suspension, the wheel assembly position in relation to the axle, and the braking system. If these are out of sync significantly, a driver is going to feel it with vibrations, shuddering, and even noisy rattling that just gets worse over time.
Indirect Impacts of a Bad Wheel Alignment
Alignment also has an integrated impact on the rest of one's driving control. As tires begin to wear down unevenly, traction is lost, and if the roads are wet or slick, one loses the ability to steer the vehicle where it needs to go versus momentum. Poor alignment also begins to wear down the performance of the suspension system. As suspension has to overcompensate for problems with the wheels, it creates additional wear and tear. Eventually, the suspension begins to fail prematurely as well.
Big Changes Like New Tires Require Adjustments
Alignment includes the ability to make adjustments to the very assemblies within the wheel system, and this allows under normal conditions to compensate for equipment variables due to wear and tear. Regular alignment brings everything back in sync again with a four-wheel drive. Of course, when new tires are put on, everything is significantly changed from the older tires that were there before. As a result, alignment is a must when there is a new installation.
Quality MOPAR Service Makes a Difference for your CDJR Vehicle
Our Monrovia CDJR technician team is well-versed in handling and servicing four-wheel alignments. Whether it's for your Chrysler, Dodge, or Jeep, our team can easily take care of what you need to keep your wheel system and driving working correctly. We review, inspect, and adjust all the major modification areas, including the camber, caster, toe, and thrust, and double-check how the wheels are lining up after service work is applied as well. Because our services include MOPAR-certified parts and factory training, our Monrovia, CA service center also regularly sees customers from West Covina, Baldwin Park, Covina, and Azusa, CA, and we welcome new customers all the time. Schedule an appointment or drop-in, and we'd be glad to help and take a look at your Chrysler Dodge Jeep RAM vehicle.
Schedule Service
---
Dealership Amenities
Certified Technicians
State-Of-The-Art Facility
Parts & Gear Boutique
Vending Machines
Coffee / Beverages
Comfortable Waiting Area
Flat Screen TVs
Newspapers & Magazines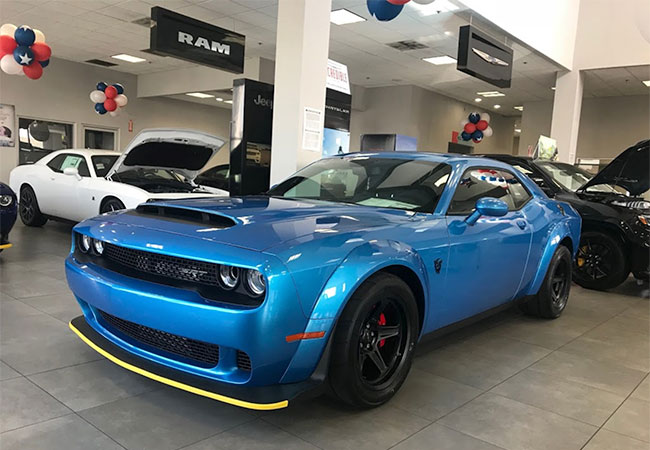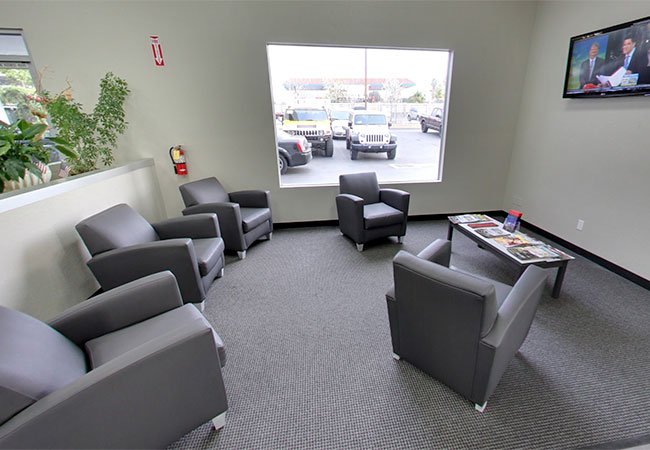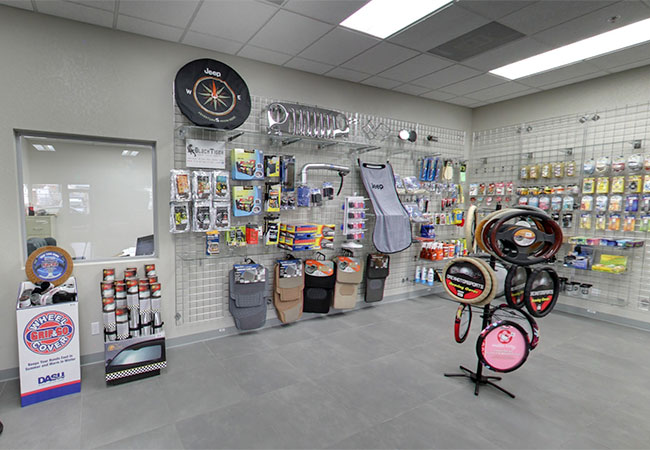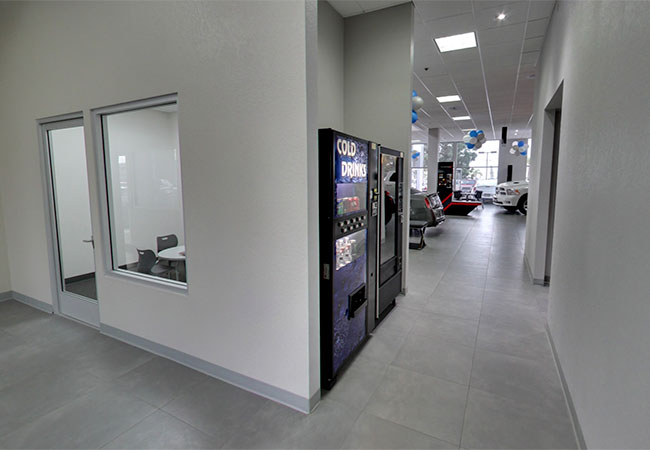 ---
Dealer Wallet Service Marketing & Fixed Ops SEO by