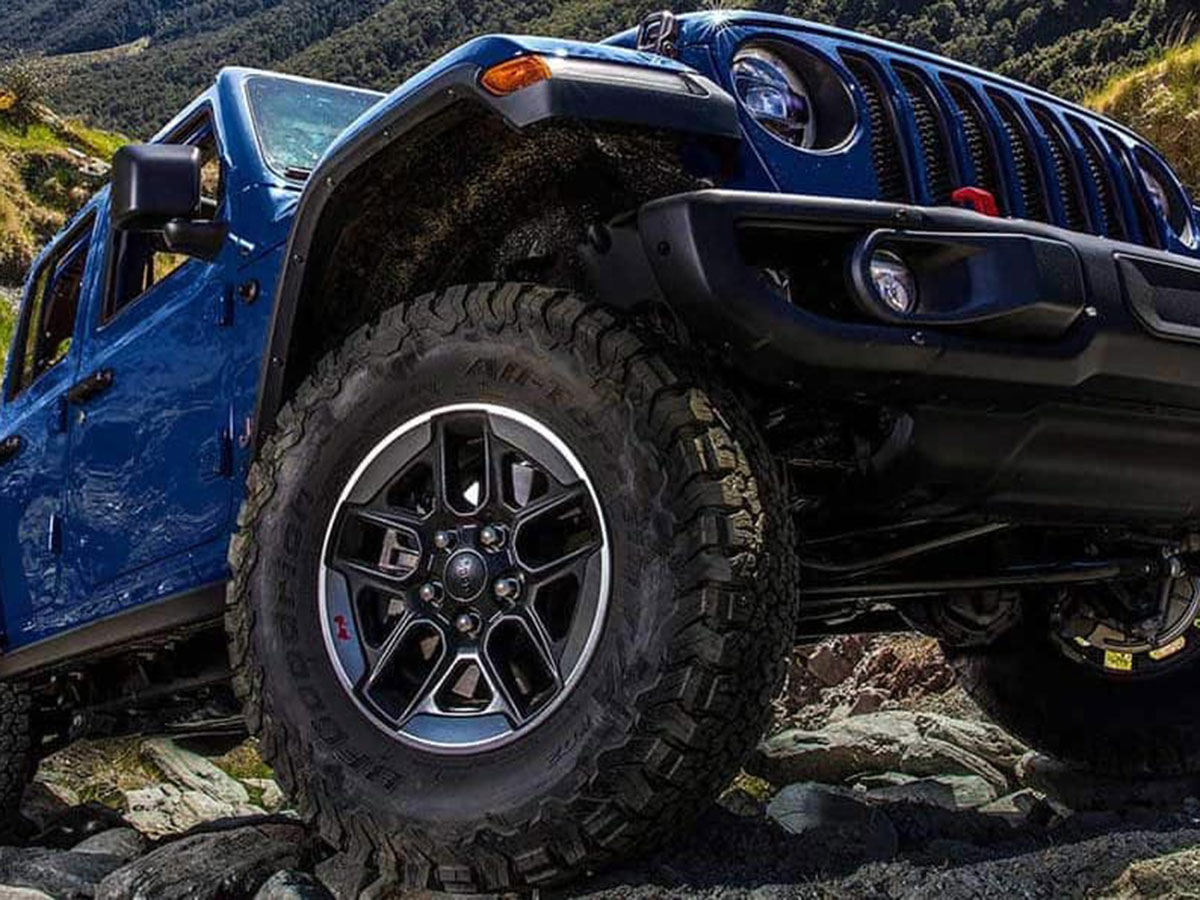 Two-Wheel Alignment Services Offered at Monrovia Chrysler Dodge Jeep Ram
Wheel alignment services for your Chrysler, Dodge, Jeep, or Ram vehicle are typically recommended at least once per year under usual wear and tear. If you're going off-roading or driving a commercial vehicle, it's usually recommended that you get your wheels aligned at least twice per year (if not more often). Regardless of how and where you drive your car, there are many factors that may cause your wheels to go out of alignment.
Service & Parts Specials
Schedule Service
Causes of Poor Wheel Alignment
Regardless of if you're off-roading or simply driving on city streets/highways, there are plenty of irregular bumps in your way that may cause your wheels to go out of alignment. Potholes, curbs, rocks, or other such obstacles can create impacts that force your vehicle's wheels out of alignment. Your vehicle's alignment may simply need to be adjusted because of gradual wear and tear, even if you haven't made any significant impacts with potholes or curbs. Without properly-aligned wheels, your vehicle may experience a host of issues that make for an uncomfortable driving experience, and in the worst cases, may be dangerous.
Signs Your Chrysler, Dodge, Jeep, or Ram Vehicle Needs Two-Wheel Alignment Service
The first thing drivers usually notice regarding their wheel alignment is a drifting or listing of their car in one direction. If you're driving down the highway and your car begins to pull in one direction without you telling it to, it's likely that your wheels are out of alignment and are forcing the vehicle in that direction. If turning corners feels more difficult or if your tires squeal when you go around turns, this may be another indicator of poor wheel alignment. You will also want to be aware of your tires' condition – flat spots or irregular/uneven wearing of your tires is a likely indicator that you have alignment issues.
Two-Wheel Alignment Service Helps to Identify Other Issues
Due to the complexity of the system which keeps your wheels in alignment, many parts may wear and tear, which can be easily identified during a two-wheel alignment service. Suspension parts, springs, struts, and shock absorbers all contribute to your vehicle's effective alignment and safe operation. Even if you think the issue is minor, it's best to have a certified technician at Monrovia CDJR take a look.
The Benefits of Servicing Your Vehicle at Monrovia CDJR
Working with a licensed dealership like Monrovia CDJR gives you access to many amenities that you won't find at your local mechanic. Our certified technicians use only original equipment manufacturer (OEM) parts in our state-of-the-art facility, so you know you're getting the job done right. Call our service department or schedule online today!
Schedule Service
---
Dealership Amenities
Certified Technicians
State-Of-The-Art Facility
Parts & Gear Boutique
Vending Machines
Coffee / Beverages
Comfortable Waiting Area
Flat Screen TVs
Newspapers & Magazines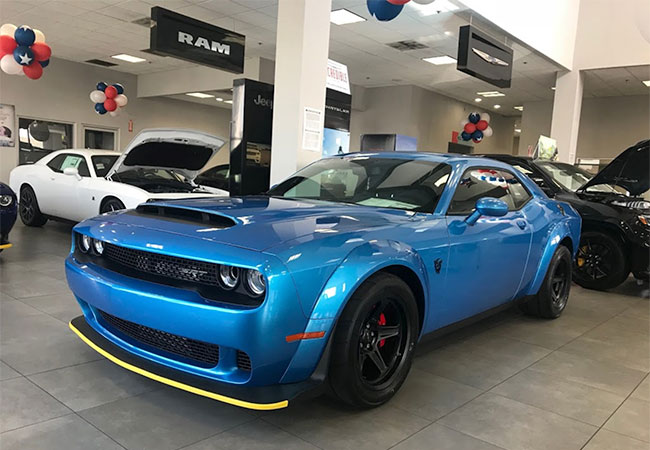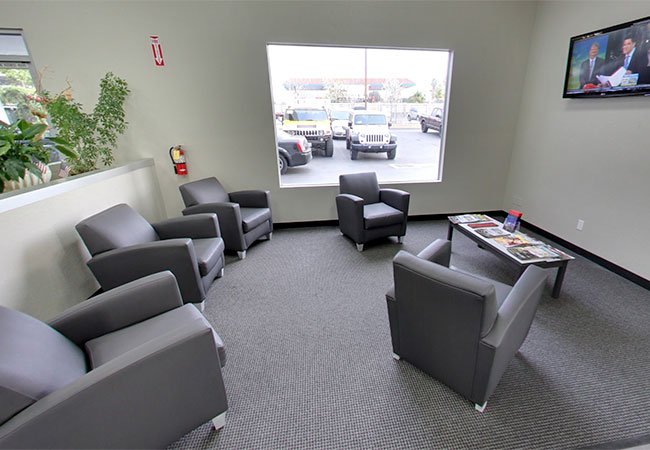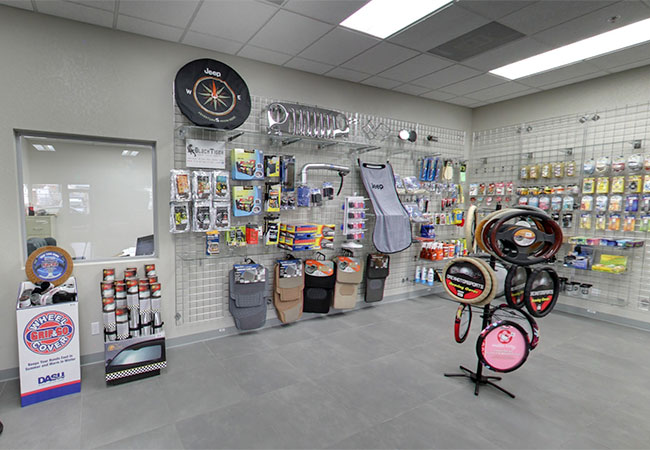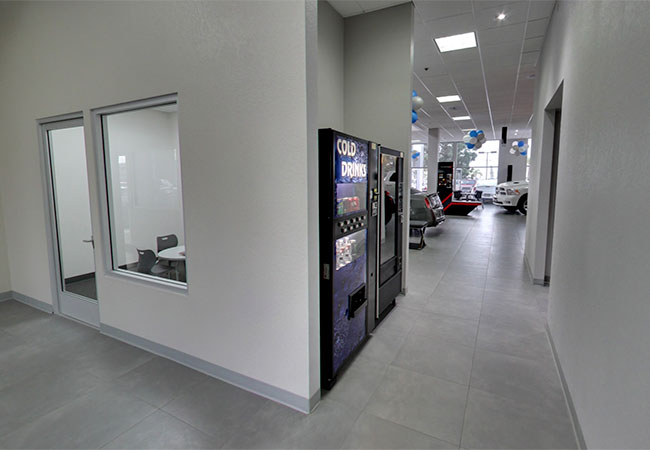 ---
Dealer Wallet Service Marketing & Fixed Ops SEO by